Multiemployer Plans, P-Scan:
Projects PPA status as "safe", Endangered, Seriously Endangered and Critical;
Can assist in the development of Funding Improvement Plans and Rehabilitation Plans; and
Shows updated results reflecting changes in contributions, benefit modifications, actuarial assumption changes, and 431(d) extensions
The screen shot below shows P-Scan's stress testing module for multiemployer plans. Asset returns and changes in contributions for each year in the projection can be selected in the table to the left. Various assumption options can be selected above the graphs and are customized for each plan. The three graphs on the right then display the projected results of the selected assumptions. The graph on the top displays the plan's liabilities, assets, and PPA status. The graph on the bottom left displays the funding standard account minimum contributions, the actual annual contributions, and the credit balances. Finally, the graph on the lower right displays the plan's normal cost and interest on the unfunded accrued liability versus actual annual contribution.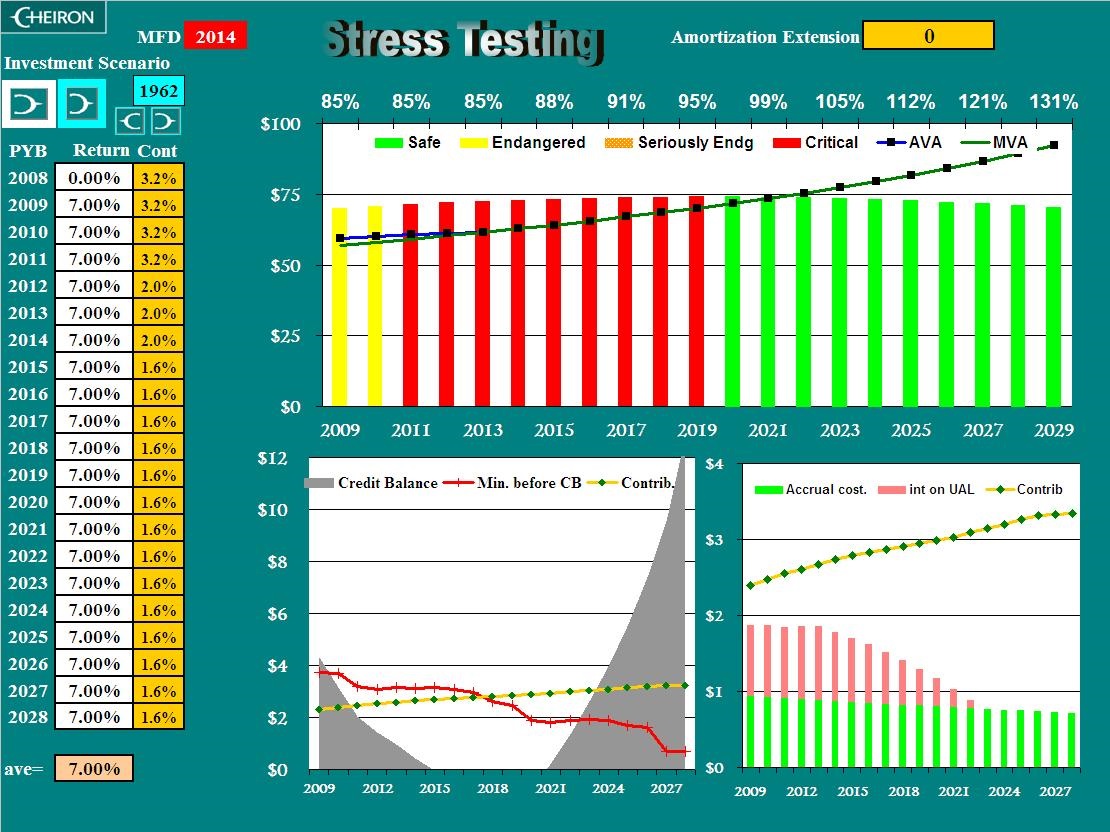 click to enlarge
We would welcome the opportunity to personally demonstrate P-Scan to give you a more complete understanding of its robust capabilities.