Single-Employer Plans, P-Scan:
Stress-tests asset returns and changes in liability interest rates independently;
Models a variety of funding policies, such as avoiding benefit restrictions, meeting the required minimum, or contributing a fixed amount each year; and
Generates a host of projections, including Minimum Required Contribution, funded ratios, Prefunding Prefunding Balance, Carryover Balance, Target Normal Cost and Funding Shortfall.
The screen shot below highlights P-Scan's stress-testing capabilities for single-employer plans. Asset returns, liability interest rates and actual contributions for each year in the projection can be selected in the table on the top left. Various assumption options can be selected on the bottom left and are customized for each plan. The two graphs on the right then display the results of selected assumptions. The graph on the top displays the plan's liability, assets, and PPA funding percentage thresholds. The graph on the bottom displays the Minimum Required Contributions, the actual plan contributions, the carryover and prefunding credit balances, and the plan's normal cost and funding shortfall amortization.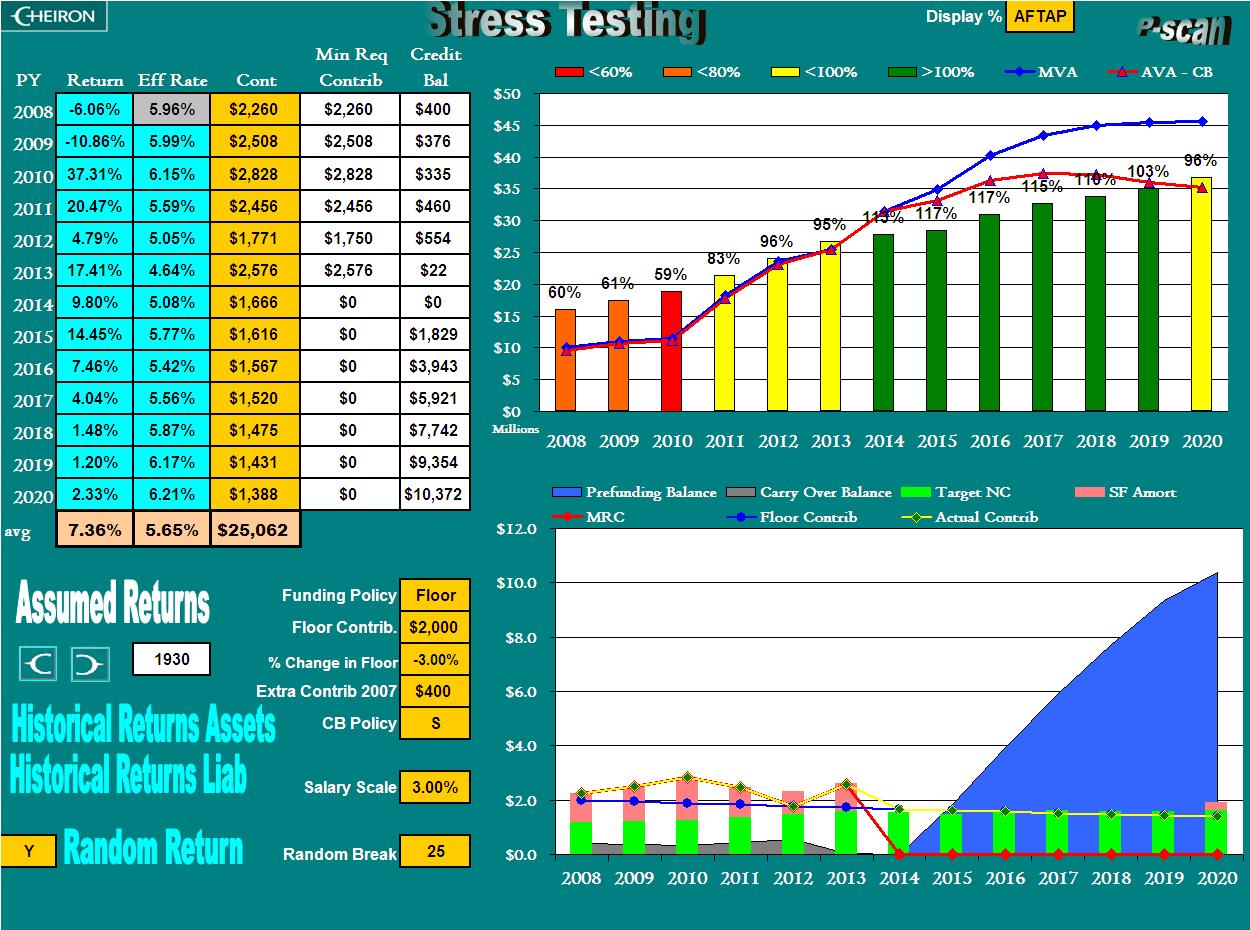 click to enlarge
We would welcome the opportunity to personally demonstrate P-Scan to give you a more complete understanding of its robust capabilities.