Stochastic Testing
P-Scan employs stochastic testing, in which hundreds (or thousands) of probabilistic projections are generated by Monte Carlo simulations, based on user-selected risk/return profiles. P-Scan allows probabilistic projections to be modified to demonstrate the effect of any of the variations described in the above Stress Testing section.
The screen shot below shows how alternative asset returns may impact the plan's PPA status, credit balance and funding ratio in future years. The user selects the year to study, average asset return and assumed variation (risk) in the asset return. The graphs then show the probabilistic results for credit balance, funding ratio and PPA status for the given year. Other options allow users to see the probability of particular results for all years in the projection.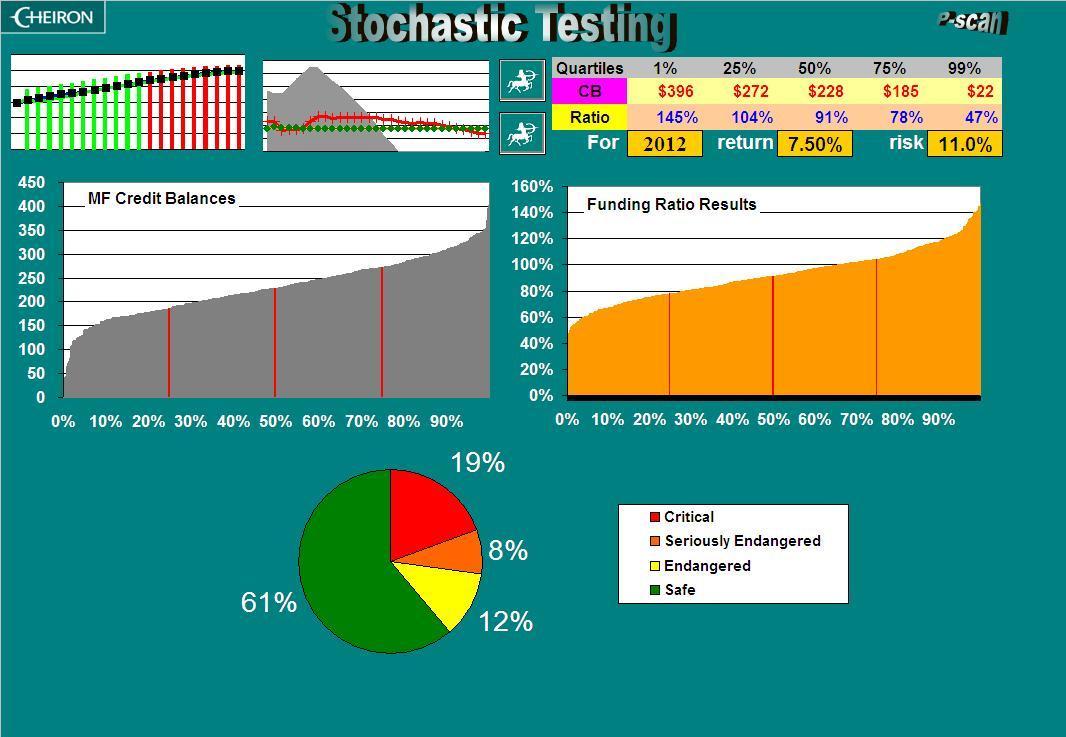 click to enlarge
We would welcome the opportunity to personally demonstrate P-Scan to give you a more complete understanding of its robust capabilities.