Rich Hudson, FSA, FCA, MAAA, EA Principal Consulting Actuary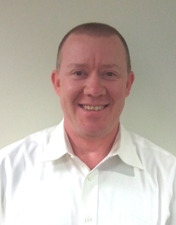 Richard Hudson, a Consulting Actuary for Cheiron, has over 25 years of professional and managerial experience working on challenging retirement plan and employee benefit assignments.
Prior to his employment at Cheiron, Richard was Senior Vice President in the New York office of Aon Consulting, where he was the local retirement practice leader for the New York retirement practice and regional actuarial practice leader of the Northeast actuarial retirement team. His clients have included a wide variety of multiemployer and single employer pension plans.
Richard's area of expertise is pensions, where he has assisted clients in areas of plan design, mergers and acquisitions, due diligence, asset/liability modeling, union negotiations; compliance with ERISA requirements for funding, reporting, and disclosure; and the communication and administration of all types of pension plans.
Some of his recent assignments include:
Reviewing risk strategy with clients (ALM studies and LDI strategies)
Establishing and developing actuarial teams, as well as delivering training
Leading presentations to Boards of Directors and Trustees
Richard holds a BS in Applied Mathematics and a BE in Computer Engineering from Stony Brook University. He is a Fellow of the Society of Actuaries, a Fellow of the Conference of Consulting Actuaries, an Enrolled Actuary and a Member of the American Academy of Actuaries.
Click here to contact Rich Hudson.