Alison M. Chafin, ASA, MAAA, EA Associate Actuary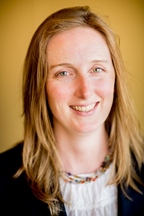 Alison Chafin joined Cheiron in October 2011 and has been working in the actuarial field since 2007. Her actuarial background is primarily in the employee benefits arena, with experience on single and multi-employer as well as public sector pension and other post-employment benefits (OPEB) plans.
Her technical expertise includes:
complying with reporting and funding requirements under FASB, GASB, ERISA, the PBGC, and the IRS,
monitoring the overall health of the fund through liability and asset analysis,
producing actuarial valuations, benefit statements and benefit calculations, governmental filings, annual certification of plan zone status, and withdrawal liability reports and calculations,
working on design alternatives as plan needs warrant, and
participating in a project management capacity to ensure efficient and timely delivery of an effective work product.
Alison graduated from Emory University with a Bachelor of Arts in Mathematics. She is an Associate of the Society of Actuaries, a Member of the American Academy of Actuaries, and an Enrolled Actuary under ERISA. She is working towards a Fellowship in the Society of Actuaries.
Click here to contact Alison M. Chafin.