Rami Pinchevsky, ASA, MAAA, EA Associate Actuary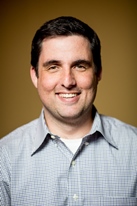 Rami Pinchevsky joined Cheiron in April, 2012, after working for Buck Consultants. He began his work in the actuarial field after graduating cum laude from Florida State University in April of 2002. While at Florida State, he earned a Bachelors of Science in Actuarial Science and Statistics.
Rami's experience is primarily in the employee benefits arena for both single- and multi-employer plans. This includes preparation and review of actuarial valuations, government filings, annual certification of plan zone status, withdrawal liability calculations, and benefit calculations. Rami has completed his Associateship in the Society of Actuaries, is an Enrolled Actuary under ERISA and a Member of the American Academy of Actuaries.
Click here to contact Rami Pinchevsky.