Steven Newcomb, ASA, MAAA, EA Associate Actuary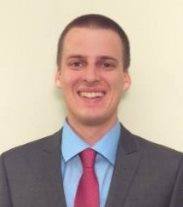 Steven joined Cheiron in 2013. In 2012, he received a Bachelor of Science degree from Averett University in Mathematics, Flight Operations, and Aviation Technical Systems. In 2014, he received a Master of Science degree from George Mason University in Statistics along with a Graduate Certificate in Actuarial Science.
His actuarial background is primarily focused in multi-employer and public sector funds. He also has experience in the employee benefits arena and other post-employment benefits (OPEB) plans. His experience and technical duties include:
Pension actuarial valuations (including analyzing data, programming of valuation software, and evaluating results),
Creating and updating health monitoring reports to analyze trends,
Pension/Health liability projections,
Withdrawal liability calculations,
Plan design studies for both health and pension,
Experience/Enrollment studies,
Benefit calculations and projections,
IRS and PBGC forms and filings, and
Developing and managing client project timelines and budgets.
Steven is an Associate in the Society of Actuaries, a Member of the American Academy of Actuaries, an Enrolled Actuary under ERISA, and is currently working to become a Fellow of the Society of Actuaries.
Click here to contact Steven Newcomb.