Anastasia Dopko, FSA, EA, MAAA Associate Actuary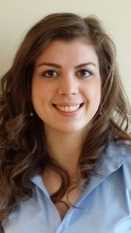 Anastasia Dopko joined Cheiron in March 2015 after having served as an Actuarial Analyst with Towers Watson in Philadelphia, PA. She began her work in the actuarial field after graduating Summa Cum Laude from The College of New Jersey in May 2012, where she earned a Bachelor of Arts degree in Mathematics. Her experience is primarily in the employee benefits arena, which includes:
Responsibility for pension, retiree medical/life, and disability valuations
Preparing defined benefit government filings
Retirement plan design
Performing several experience studies and assisting in assumption development
Executing data process and liability valuation system conversions
Data reconciliation for FAS 106 valuations
Liability determinations and projections using ProVal
Preparing retirement benefit calculations
Anastasia is a Fellow of the Society of Actuaries, a Member of the American Academy of Actuaries and an Enrolled Actuary under ERISA.
Click here to contact Anastasia Dopko.