Eric Hwang, ASA Actuarial Analyst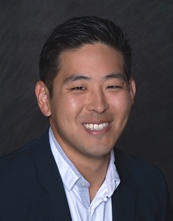 Eric Hwang joined Cheiron in June 2017 after working as an Actuarial Assistant specializing in single employer pension plan management and administration. In 2015, he graduated from the University of California, San Diego where he earned a Bachelor's of Science degree in Mathematics and Economics.
His experience is in the employee benefits arena. His clients include a variety of multiemployer funds, single employer funds, and public sector funds for which his responsibilities include:
Preparing actuarial valuation reports, including data analysis and software programming
Calculating and reviewing plan liabilities and experience
Adherence and completion of IRS and PBGC forms and filings
Benefit calculations, as well as QDRO and Purchase Service calculations
Government filings
Eric is an Associate of the Society of Actuaries and is working to become a Fellow of the Society of Actuaries.
Click here to contact Eric Hwang.