Samuel Harris, FSA, MAAA, EA Consulting Actuary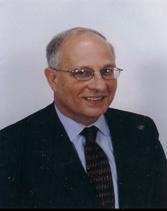 Sam Harris, a Consulting Actuary for Cheiron, has more than thirty years of professional and managerial experience working on a wide range of plan sponsors, including large and small multiemployer unions and medium to large corporations. He is equally adept at working with CFOs, small business owners, and ex-union craftsmen.
Prior to his employment with Cheiron, Sam was a consulting actuary and owner of The Sam Harris Company. Sam's primary consulting area of expertise is in the multiemployer field. He has also provided consulting services to major corporations and tax-exempt organizations. His clients have included The Major League Baseball Players Association Benefit Plans, the Ohio Carpenters Benefit Plans, Newsdrivers Local 473, Teamsters 73, United Steelworkers of America Local 4950, Teamsters 422, Teamsters 436, Ferro Corporation, FirstEnergy Corporation, and Yokohama Tire Corporation of North America, among others.
Sam's professional career began in 1980 and has primarily been in the consulting field. Prior to forming The Sam Harris Company, he was a Principal with Mercer Human Resource Consulting. Sam has always been known for his ability to maintain long-term relationships with clients because of his ability to communicate complicated actuarial concepts in simple terms on a timely basis, meeting client needs, and building strong personal relationships with clients.
Sam received a Bachelor of Industrial Engineering with Honors from the University of Florida, Gainesville, and a Master of Arts degree from the Catholic University of America, Washington, DC. He is a Fellow of the Society of Actuaries, a Member of the American Academy of Actuaries, and an Enrolled Actuary certified by the Joint Board of the US Department of Labor and Treasury.
Click here to contact Samuel Harris.