Scott Greeno, ASA, MAAA, EA Consulting Actuary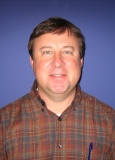 Scott Greeno joined Cheiron in June of 2008. Prior to joining Cheiron, he was an actuarial consultant with RSM McGladrey Retirement Resources where he managed all aspects of actuarial services for organizations in a variety of industries ranging from small not-for-profit entities to large publicly traded companies. He has over 25 years of actuarial experience in employee benefits consulting with expertise in defined benefit plan consulting and retirement plan valuations, as well as experience in postretirement health and welfare consulting.
He has experience consulting on a day-to-day basis with all levels of client staff, from Human Resources staff to CFOs and Executive Boards.
Scott's experience also includes serving as a resource for FAS 158 accounting changes and PPA 2006 legislation including analysis of new rules for internal purposes and presentations via webinars with clients, prospects, and internal network members; serving as featured speaker on PPA 2006 at the National Organization of Police Organizations' 2007 Annual Convention; plan design cost/benefit analysis and consulting, including impact of adopting cash balance plans and early retirement window programs; union negotiation assistance and plan change cost analysis; all aspects of plan terminations, including cost estimates, tax implications, participant communications, and administrative and government filing requirements; and funding policy analysis and consulting to reduce plan sponsor cash contribution volatility.
Scott is an Associate of the Society of Actuaries, an Enrolled Actuary under ERISA, and a Member of the American Academy of Actuaries. He has a B.S.E. in Biomedical Engineering and Electrical Engineering from Duke University.
Click here to contact Scott Greeno.