Alex Kupperman, FSA, CERA, MAAA Associate Actuary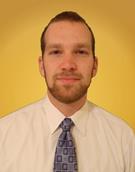 Alex joined Cheiron in December 2009 as an actuarial analyst. Alex graduated in May of 2009 from the University of Rochester with a B.A. in Mathematics-Statistics and a B.A. in Financial Economics. His experience is primarily in the employee benefits arena, which includes actuarial valuations and government filings, along with direct consulting experience in vendor reviews, medical claims analysis, and the development of COBRA rates and cost projections. The consulting and actuarial profession gives Alex the opportunity to use his problem solving skills to develop unique solutions to common problems.
Alex is an Fellow of the Society of Actuaries, a Chartered Enterprise Risk Analyst, and a Member of the American Academy of Actuaries.
Click here to contact Alex Kupperman.