Challenges and Top Notch Work
By Alex Kupperman
When I was in the 10th grade my algebra teacher explained what it was like to be an actuary. I quickly realized that's what I wanted to become. Being an actuary seemed to encompass many of the things that I enjoyed doing, such as math and programming. With my mind made up so early on, it was time to research how to break into the field.
By the time I was in college, I was already studying for actuarial exams and looking for internships. I found an internship for the summer between my junior and senior year. That was the only place I worked before joining Cheiron straight after I graduated from the University of Rochester.
I knew I wanted a challenge, and that's exactly what I got here. I was not simply assigned standard benefit calculations and tax forms, but I quickly learned the science of actuarial pricing computations and valuations. I work directly with lead actuarial consultants who have more than 25 years of experience, and I learn from them every day.
Of course, there is more to life than just work. And Cheiron understands that. I've received ample time to study for every exam. And the flexibility in my work schedule means I never have to worry about missing my evening walks with my dog, Finley.
I believe that the work my colleagues and I do is top notch, and I attribute much of my career success to the experiences that Cheiron has offered me. I generally feel good about my life choices, and working at Cheiron was one of the best decisions I have made.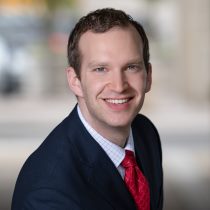 About Alex Kupperman
Consulting Actuary, FSA, CERA, MAAA
Alex is a Fellow of the Society of Actuaries, a Chartered Enterprise Risk Analyst, and a Member of the American Academy of Actuaries. He holds a B.A. in Mathematics-Statistics and a B.A. in Financial Economics from the University of Rochester.