The Company Plays to the Strengths of Employees
By Coralie Taylor
I was a snowflake in the Greater Washington Dance Center's performance of the Nutcracker Ballet on Saturday, December 16, 2017. On Monday I was back at work as an associate actuary and consultant at Cheiron. Twice a week after work I head to the ballet studio at the Greater Washington Dance Center's studio for two hours of rehearsals.
Sometimes I can't believe how lucky I am.
Cheiron is a rare firm because it recognizes that people have a life outside of work. As long as actuaries complete their work for clients on time, Cheiron gives employees the flexibility to create their own schedules.
I became an actuary because of my love of numbers and need for variety in my work.
Cheiron also lets me fulfill my second love—ballet. After working at another actuarial consulting firm, I appreciate what Cheiron offers me more fully.
There's really no reason to ever be bored here because there is such a wide range of tasks and people to work with.
Moreover, Cheiron doesn't box employees into specific roles. The company plays to the strengths of employees and, if necessary, creates positions to ensure that employees make the most of their talents. Some of my colleagues hold positions that they helped to create and are very happy with.
Cheiron is also unique in another aspect—actuarial students are encouraged to attend client meetings, and this helps them develop consulting skills. Cheiron trusts me and all employees to do our best for the clients, and this encourages me to develop my consulting skills so that I am a better employee and better consultant for our clients.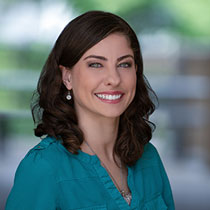 About Coralie Taylor
Consulting Actuary, FSA, FCA, MAAA, EA
Coralie is a Fellow of the Society of Actuaries, a Fellow of the Conference of Consulting Actuaries, an Enrolled Actuary under ERISA, and a Member of the American Academy of Actuaries. She has a B.A. in Mathematics and Accounting from Southwestern University.