Timothy Doyle, ASA, MAAA, EA Associate Actuary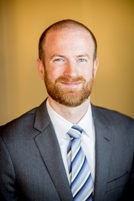 Timothy S. Doyle, ASA, MAAA, EA, has an extensive background in pension actuarial consulting. He has expertise in all phases of valuation and projection of retiree post-employment benefits. Recent activities include reviewing and preparing valuation results, sensitivity analysis and programming valuation systems. He has also conducted independent parallel valuations and audits of actuarial valuations, created a benefit calculation system for employee purchase costs, and conducted experience studies and non-valuation reserves analysis.
Previous employers include Mercer, Palmer & Cay and Ernst & Young.
Timothy holds a B.S. in Actuarial Science, cum laude, from Maryville University. He is an Associate of the Society of Actuaries, an Enrolled Actuary under ERISA and a Member of the American Academy of Actuaries.
Click here to contact Timothy Doyle.