Heather Fantz, ASA, MAAA, EA Associate Actuary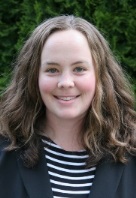 Heather joined Cheiron in November 2013 after working as an Actuarial Analyst at a risk consulting firm in the western US. She began her work in the actuarial field after graduating from the University of Puget Sound, where she earned a B.S. degree in Computer Science, and a minor in Mathematics.
Her actuarial background is primarily in the employee benefits arena, including Health and Welfare as well as Life and Health Other Post-employment Benefit (OPEB) plans. Her project experience includes:
Performing actuarial studies, including preparing OPEB valuations, benefit and cost studies, and other actuarial studies
Analyzing data, developing actuarial coding, calculating OPEB liability projections, benefit projections, analysis of actuarial gains and losses, development of annual OPEB expense, and related funding information
Clarifying, with clients and actuarial staff, the specifics of benefits to be evaluated
Peer reviewing other actuarial studies
Consulting with clients on issues related to GASB 45 and PEMHCA compliance
Heather is an Associate of the Society of Actuaries, a Member of the American Academy of Actuaries, an Enrolled Actuary under ERISA, and is currently working towards a Fellowship in the Society of Actuaries.
Click here to contact Heather Fantz.