Matthew Wells, ASA, MAAA Senior Actuarial Analyst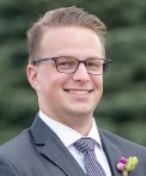 Matthew joined Cheiron in June 2014 after graduating from the University of Illinois, Urbana-Champaign, where he earned a Bachelor's of Science degree in Actuarial Science.
His experience is in the employee benefits arena, primarily focused in pension and post-employment health benefits. His clients include a variety of multiemployer funds, single employer funds and public sector funds, for which his responsibilities include:
Process and review data
Benefit calculations, including QDRO calculations
Programming actuarial models and calculation spreadsheets
Calculate and review plan liabilities and experience
Prepare valuation reports
Prepare GASB and FASB disclosure calculations and reports
Adherence and completion of IRS and PBGC forms and filings
Withdrawal liability calculations
He is an Associate of the Society of Actuaries, a Member of the American Academy of Actuaries, and is pursuing a Chartered Enterprise Risk Analyst credential and Fellowship in the Society.
Click here to contact Matthew Wells.