Jonathan Chipko, FSA, FCA, MAAA, EA Consulting Actuary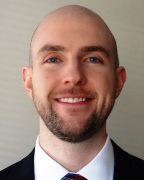 Jonathan Chipko has over 12 years of professional and managerial experience working on challenging defined benefit retirement plans and other employee benefit plan projects. Prior to his employment at Cheiron, Jonathan was a Senior Consultant in the New York office of Buck Consultants in both the Retirement and Investment Consulting practices. His clients have included a wide variety of public sector, corporate and non-for-profit organizations.
Jonathan's expertise includes:
Actuarial valuations for public sector and corporate pension plans
FASB and GASB disclosures
Government filings
Experience studies and actuarial assumption recommendations
Plan design studies
Benefit calculations and projections
Models projecting accounting positions and funding requirements
Stochastic asset-liability modeling
Jonathan holds a BA in Mathematics and History from Rutgers University, New Brunswick, NJ, where he graduated with Highest Honors. He is a Fellow of the Society of Actuaries, a Fellow of the Conference of Consulting Actuaries, an Enrolled Actuary under ERISA, and a Member of the American Academy of Actuaries.
Click here to contact Jonathan Chipko.