Lisa Sheridan, ASA, MAAA, EA Consulting Actuary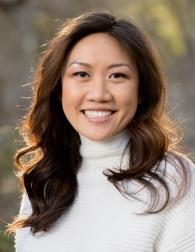 Lisa Sheridan joined Cheiron in August 2015. Prior to joining Cheiron, Lisa was employed by a regional actuarial and benefits consulting firm serving the western United States for eleven years, where she had served as lead consultant and project manager for multiple clients.
Lisa's experience includes:
Reviewing and performing actuarial valuations and special projects for pensions of small to large multiemployer, small single employer, church, public and severance pay plans. Coordinating efforts for government filing and required notices.
Performing experience studies, analyses of economic assumptions, review of plan design, actuarial audits, benefit/plan cost studies, benefit calculations, actuarial factors, projections and forecasts, plan mergers/spin-offs, review of plan documents and SPDs, mass withdrawal and termination studies.
Managing the process of researching, developing and streamlining content for technical communication regarding pension software, analytics and compliance issues, both internally and externally.
Lisa is an Associate of the Society of Actuaries, a Member of the American Academy of Actuaries, an Enrolled Actuary under ERISA, and is pursuing a Fellowship in the Society of Actuaries. She has a Bachelors of Arts in Applied Mathematics with an Emphasis on Computer Science from University of California, Berkeley.
Click here to contact Lisa Sheridan.