Steven Hastings, FSA, FCA, MAAA, EA Consulting Actuary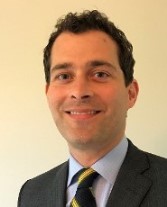 Steven Hastings joined Cheiron in June 2017 and has been working in the actuarial field since 1997.
Prior to his employment at Cheiron, Steven was Principal and Consulting Actuary with a global actuarial firm, where he assisted clients with the design of defined benefit plans, experience studies, funding and financial accounting studies, participant communications and plan administration. Steven's expertise covers both pension and retiree medical plans.
His recent projects included:
Assisting with the full replication audit of a public sector retirement system
Modeling the projected impact of proposed legislation for several large multiemployer plans
Preparing plan and employer financial disclosures under GASB 67 and 68
Replicating another actuarial firm's work as part of a new multiemployer client transition
Examining costs as part of union negotiations for both pension and retiree medical plans
Completing merger and acquisition due diligence with regard to pension and retiree medical plans
Assisting with the design, impact, and implementation of offering lump sum payments to terminated pension plan participants
Completing plan financial statements under both US GAAP (FASB) and international accounting standards (IAS)
Consulting on the design and cost of enhanced benefits to alleviate high turnover at a specific manufacturing unit
Steven holds a Bachelor of Science in Mathematics and Economics from the University of Puget Sound, where he graduated magna cum laude. He is a Fellow of the Society of Actuaries, a Fellow of the Conference of Consulting Actuaries, a Member of the American Academy of Actuaries, and an Enrolled Actuary under ERISA. Steven previously served as a member of the Joint Board's EA-2F exam writing committee.
Click here to contact Steven Hastings.