Amul Shah, MD Clinical and Actuarial Analyst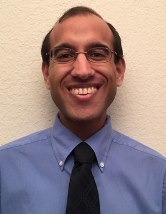 Dr. Amul Shah joined Cheiron in October 2018 after completing his residency at the Loma Linda University School of Medicine. He works closely with Cheiron's actuaries on a variety of health care actuarial services, including:
Providing clinical experience to assist in pricing benefit changes and interpreting technical language.
Creating and updating proprietary databases containing medical network provider contract terms, PBM contract terms, PBM formularies, and other niche business partners.
Supporting the summary of experience and recommendation of subsequent rate changes for a county's Substance Use Disorder Medicaid waiver program reimbursement rates for providers.
Regularly updating plan experience monitoring and analysis.
Helping with the calculation of Incurred But Not Reported reserve estimates.
Performing in-depth individual analysis of catastrophic claimants to determine a comprehensive picture of overall health based on medical diagnoses and distribution of physician visits.
He received his Medical Doctorate from the Loma Linda University School of Medicine in June 2016, completed his transitional year medical residency in July 2018, and is a licensed physician in the State of California. He graduated Cum Laude from the University of California, San Diego, with a B.S. in Applied Mathematics and Bioengineering.
Click here to contact Amul Shah.