Robert Busey, FSA, MAAA, EA Associate Actuary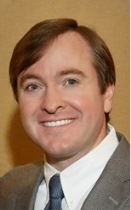 Robert Busey joined Cheiron in January 2019 and has been providing actuarial services since 2007.
Prior to his employment at Cheiron, Robert was an actuary with Milliman, where he served a variety of corporate, multiemployer, and public sector clients. His experience includes:
Preparing plan and employer financial disclosures under GASB for both pension and retiree medical plans
Developing substitute mortality tables
Special projects including demographic assumption studies, plan design studies, cost projections, and sensitivity analyses
Nondiscrimination testing
Withdrawal liability analysis
Robert is a Fellow of the Society of Actuaries, a Member of the American Academy of Actuaries, and an Enrolled Actuary under ERISA. He holds a Bachelor of Science in Actuarial and Mathematical Sciences, as well as a Bachelor of Science in Economics from the University of Albany, State University of New York.
Click here to contact Robert Busey.