Bob Murray, ASA, MAAA Associate Actuary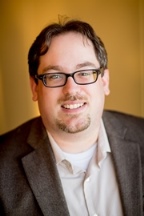 Bob Murray joined Cheiron in June 2008. He earned his Bachelor of Science in Actuarial Science from Robert Morris University in May 2008.
His experience is in both the employee benefits and the healthcare benefits arenas, including actuarial pension valuations, data analysis, and experience studies. His current project experience includes:
GASB 43/45 reports for public plans
SOP 92-6 (as amended) reports for multiemployer plans
FAS 106/132(R)/158 for single employer plans
Pricing pension plans
Experience studies
Benefit calculation and benefit statements
Withdrawal liability calculations
Bob is an Associate in the Society of Actuaries and is continuing to pursue an Enrolled Actuary credential and a Fellowship in the Society of Actuaries.
Click here to contact Bob Murray.