Anthony Bucci, EA, MAAA, FCA Consulting Actuary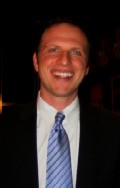 Anthony joined Cheiron in November 2006. His current project experience includes:
Managing various projects for multiple clients with emphasis on timeliness and accuracy
Extensive data analysis and development of questionable items
Experience study development
ASC #965 (previously SOP 92-6, as amended) Reports for Health and Welfare Plans
Actuarial Valuation Reports for Public Pension Plans and Multiemployer Plans
Projections of assets and liabilities including stochastic and deterministic modeling
Coding of valuation software deriving pension and health benefits
Withdrawal Liability calculations
Individual benefit calculations including Qualified Domestic Relation Order
Government filings
He is an Enrolled Actuary under ERISA, a Member of the American Academy of Actuaries, a Fellow of the Conference of Consulting Actuaries, and has completed the first three courses towards his Associateship in the Society of Actuaries. He earned his B.S. in Actuarial Science, with a minor in mathematics, from the Smeal College of Business at the Pennsylvania State University.
Click here to contact Anthony Bucci.