Beth Mercer, FSA, MAAA, EA Associate Actuary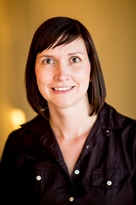 Beth Mercer joined Cheiron in October 2009. Her experience is primarily in the employee benefits arena with work experience in health care benefits, actuarial pension valuations and plan administration. Her current project experience includes:
FASB ASC 965 Reports for multiemployer plans
IBNR Reserve Calculations
GASB 45 OPEB Valuations
COBRA Rate Calculations
Pricing health benefits for union negotiations
Beth's client list includes multiemployer, single employer and public sector clients.
Beth graduated cum laude from Drexel University in June 2005 with a B.S. in Mathematics. She is a Fellow of the Society of Actuaries, an Enrolled Actuary under ERISA, and a Member of the American Academy of Actuaries.
Click here to contact Beth Mercer.