WHO WORKS AT CHEIRON?
Our senior consultants and actuaries are listed in Professional Staff but below are some profiles of a cross-section of Cheiron's team to illustrate how and why Cheiron has been highly successful in attracting talented professionals with promising careers ahead of them.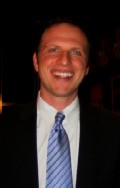 Anthony J. Bucci, Jr., EA, MAAA
Anthony Bucci joined Cheiron in 2006 as an analyst. He holds a B.S. in Actuarial Science, with a minor in mathematics, from the Smeal College of Business at Pennsylvania State University. He has completed the first three courses towards his Associateship in the Society of Actuaries, is a Member of the American Academy of Actuaries, and is an Enrolled Actuary under ERISA.
"Cheiron provides students with unique opportunities stemming from the values of the firm. In the same sense that the firm's objectives are that every individual achieves the highest credentials possible attainable to them, client teams encourage the same growth among students to grow to their greatest potential. The opportunities presented to each individual are unlimited to the extent that they are willing to focus their efforts to achieve the roles they desire. Teams are purposefully limited in size to provide students with internal resources to extend their education about their clients. Through this approach, students can more competently concentrate their time on solving their clients' problems while growing into a more experienced role."
Working with Cheiron consultants on deliverables "gives me a better understanding of how to think like a consultant, focusing proactively on client concerns." Anthony says the opportunities he has every day to use logic and mathematics-based reasoning to develop avant-garde solutions to client requests "prepares me for the next set of unknown issues."
"By working with experienced consultants who have encountered adversity throughout their careers, I am more prepared to maneuver around potential hazards more effectively through discussing how to overcome obstacles. Those same consultants who have experienced great success have taught me the importance to celebrate both personal and team success as they occur," he adds.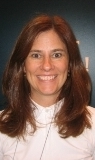 Anne Harper, FSA, EA, MAAA
Anne Harper has over 20 years of professional experience with expertise in consulting on large pension plans which includes performing actuarial valuations, benefit cost studies, actuarial modeling, and experience studies. She joined Cheiron in 2007 after working at a national consulting firm in California for six years focusing on public plans, and four years with Taft-Hartley clients at Feinstein, Glaser, Olney & Co. prior to that firm's acquisition by Cheiron.
"Since Cheiron is a fast-growing company," Anne says that, "early on in my career, I was involved with transitioning new clients from previous actuarial firms to Cheiron which proved to be challenging and exposed me to a wide variety of different plans." She explains that, "the knowledge I accumulated during those early years solidified the technical aspects needed for an actuarial career and paved the way to consulting with clients, helping them better understand and manage their financial risks."
Anne's recent assignments have included calculating the effects of DROP programs for government plans on costs and participant behavior and exploring the effects of various funding policies on plan contributions and the plan's funded status to achieve more contribution stability for the plan sponsor yet provide benefit security for the plan participants. "One of my most interesting projects was working with investment consultants to conduct an asset liability modeling study. The study was used to assist the retirement board in determining the plan's asset allocation given their level of risk tolerance", added Anne.
"Cheiron," Anne says, "is a consulting firm that offers exciting opportunities for actuaries at every level. There are no limits on professional development, so I've been able to grow at a pace that is unique to my abilities. You are treated as part of the professional team immediately, and your opinion on issues is taken into consideration at all levels."
Anne is a Fellow of the Society of Actuaries, an Enrolled Actuary and a Member of the American Academy of Actuaries. She graduated with High Distinction from the University of Michigan.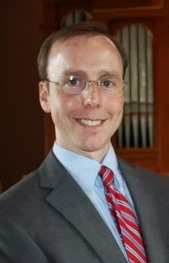 Daniel Johnson, ASA
Daniel Johnson joined Cheiron in 2005 after working for nearly two years at Watson Wyatt Worldwide. He received a Bachelors of Science in Mathematical Decision Sciences, with a concentration in Actuarial Sciences in 2003 from the University of North Carolina at Chapel Hill.
Daniel says he was drawn to his career as an actuary because actuaries are called upon "to combine mathematics, problem solving, business, interpersonal and presentation skills."
"Some of these were a natural fit for me, and others I was interested in learning," he adds.
He is currently devoting a lot of time to one large non-profit client. "We function like a partner in building and maintaining their benefits program," Daniel says.
"We are involved in nearly everything, from basic government filings all the way to plan modeling, health benefit comparisons, and participant communications. This allows me to see the many issues our clients face, and also the role our consulting has in critical decisions that affect both the client and its employees."
But Daniel's work at Cheiron hasn't been confined to this one client or to any single task. "Working at Cheiron has given me exposure to an amazing variety of projects in different actuarial disciplines," he explains. "On any given day, I may set up a model for a pension plan forecast, value the impact of changes to a health benefits program, and ensure clarity and accuracy in a client communication."
In addition to providing variety in his professional life, Daniel's job at Cheiron "enables me to decide what things I find most interesting, so that I can concentrate more of my career development in those areas."
He says he has found a work environment at Cheiron that encourages professional advancement within the profession. "From very early in working at Cheiron, we are given the opportunity to build relationships directly with our clients and expected to think and communicate like we are the consultants," Daniel says.
"I am constantly encouraged to expand the responsibilities of those working under me, and take more responsibility from those above me."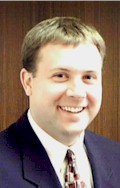 Kevin Woodrich, FSA, EA, MAAA
Kevin Woodrich joined Cheiron in 2003, after working for another actuarial consulting firm following his graduation from Bowling Green State University in 2000. He graduated magna cum laude from that school, with a Master of Science in Applied Statistics.
His 14 years of experience have been primarily in the employee benefits arena, including actuarial valuations, benefit calculations and benefit statements, government filings, experience studies and programming complex actuarial models. Kevin has also done work with retiree medical valuations.
Kevin has assisted in the development of projection models for several multiemployer and public plans to aid in the current funding crisis, aided in performing an actuarial audit for one of the very largest state retirement plans in the country, programmed an interactive model which evaluates welfare plan design; and serves as Cheiron's exam coordinator.
Reflecting on his varied recent tasks at Cheiron, Kevin says he particularly enjoys deploying modeling tools at client meetings "to enable the trustees to make informed decisions regarding the future of their pension plans." That satisfaction has been great, Kevin says, because trustees have been particularly interested in harnessing the power of those tools to assist them in developing a plan aimed at improving the projected financial status of their pension plan.
"I was asked to attend client meetings at a very early stage of my career," Kevin recalls. "Taking an active role in directly communicating with clients significantly facilitated my development as a consultant."
Adds Kevin: "Cheiron continually encourages its employees to succeed in the exam process by providing sufficient time for studying and rewarding its employees upon their success."